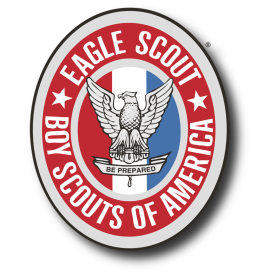 Information for Scouts aspiring to the Rank of Eagle
Turning in your Workbook and Application:

Bring your binder and Eagle application to the Council office. (Check their office hours.) They will give you a receipt with the date on it as proof of turning it in on time. Then later you will receive information about your Eagle Board of Review and they will bring your binder there.

Boy Scouts of America San Diego-Imperial Council, 1207 Upas St, San Diego, CA 92103.
Internal links: